Adobe might not be the first name that springs to mind when you think smartphone and tablet apps, despite a gradual encroachment into mobile over the last few years.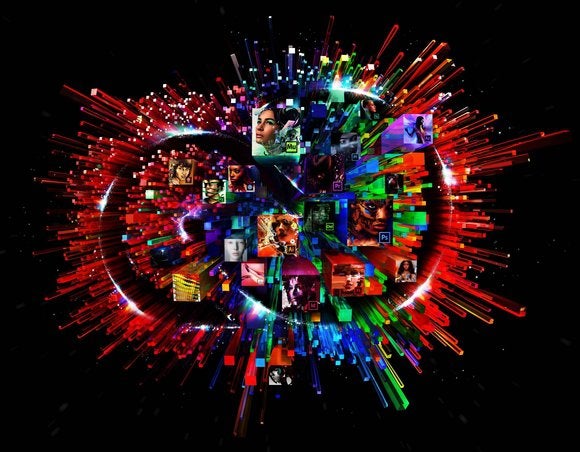 On Monday, the revered software publisher solidified that commitment with the launch of nine new and updated apps and connected services.
The timing coincides with the company's annual Adobe MAX creativity conference, which kicked off at the Los Angeles Convention Center over the weekend. During a livestreamed keynote, executives laid out Adobe's sweeping plans for a "new mobile canvas" that better unites iOS devices with the existing universe of Creative Cloud desktop applications.
What's old is new again
Mobile moviemaker
Like Apple's iMovie, Premiere Clip offers a streamlined way to leverage new or existing videos and photos shot with an iPhone. You can rearrange and trim clips in just a few taps, and the app includes 10 royalty-free soundtracks to mix into your project, alongside existing tracks from iTunes. Smart Volume and Auto Mix options add another layer of polish to your audio, with minimal effort.
On the video front, Premiere Clip features several finishing touches like titles, speed control, creative "looks" intended to produce amazing results quickly, and fade in/out or crossfade between clips. After roughing out a project on iPhone, you can pick up right where your left off on the more expansive iPad display.
Premiere Clip also allows you to upload completed work to popular social networks or share it publicly with other community members. The app can even export XML files that can be opened in Premiere Pro on Mac or PC, where you can further tweak projects using more robust desktop tools. (Exported files are deducted from your Creative Cloud storage.)
Capture your world
Brush and Shape creations automatically sync to your Creative Cloud profile, where you can use them in full 1:1 fidelity with other compatible mobile or desktop apps. You can stamp custom brushes and shapes onto a canvas with complete control over size, opacity, and color.
Bridge over mobile waters
Although Apple has yet to embrace touchscreen Macs, Adobe continues to blaze trails into the Windows market with touch-enabled applications hardware like Surface Pro. In addition to two-finger touch enhancements for Photoshop, Premiere Pro, and After Effects, Adobe Illustrator CC has been updated with an all-new workspace optimized for multi-touch gestures. The more tactile workflow also includes a streamlined user interface that keeps the focus squarely on touch-friendly tools.
No desktop left behind
Following major desktop software updates in June, Adobe also announced a variety of additional feature improvements Monday, including improved Mercury performance and new 3D printing profiles in Photoshop CC, an enhanced 3D pipeline for After Effects CC, EPUB interactivity for InDesign CC, search bins in Premiere Pro, and a new Curvature tool for Illustrator CC.
Another new feature included with today's Photoshop CC and Dreamweaver CC updates will make life easier for web designers as well. Extract aims to simplify the comp-to-code workflow by allowing Photoshop users to package optimized image assets from layers, while Dreamweaver users can at last drag and drop assets directly out of PSD files. Developers can even pull assets straight from shared Photoshop files on the Creative Cloud website.
Ready for download